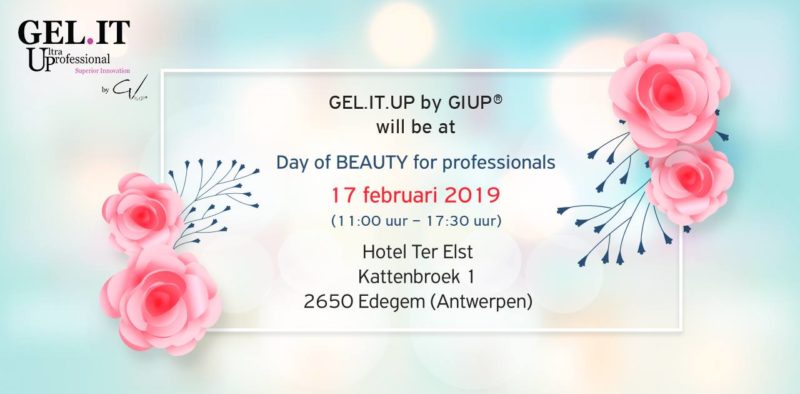 GEL.IT.UP by GIUP® will be at Day of Beauty for Professionals
Sunday 17 of Februari 2019 (11:00 uur – 17:30uur)
At the Hotel Ter Elst Kattenbroek 1 2659 Edegem (Antwerpen).
Come meet us and learn more about our GEL.IT.UP by GIUP® superior products and techniques for professional nail technicians. Discover a diverse portfolio of UV/LED Soak Off Gel Polish, Acrylic Systems, 3D Sculpture Pastes, Builder Gels and Bases / Tops and many more products.